Taking Up Our Place in Our Communities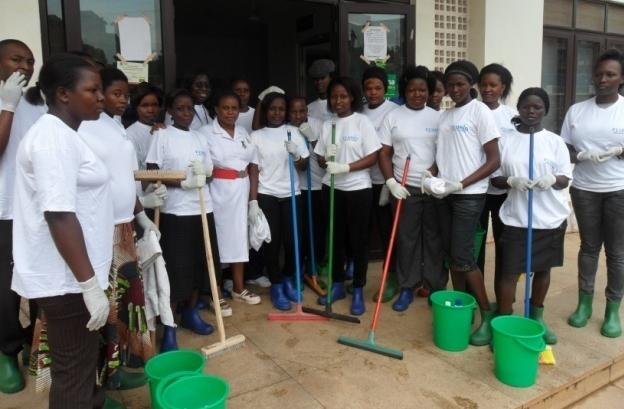 International Women's Day is observed every year on the 8th of March to remember the struggle of women throughout the world. In Uganda, this day is a public holiday with a series of commemorative events taking place across the country.
Kampala Pharmaceutical Industries Ltd. (KPI) joined in these celebrations. Despite being a day where people can take advantage of staying in or lazing around the house, a group of employees from KPI chose to commemorate the day by organising and participating in a Cleanup activity at Naguru Hospital, focusing primarily on the Maternity and Children's wards.
To organize this event, initial meetings were held with the management team of the hospital to introduce KPI as key pharmaceutical player within the country. Employees thereafter volunteered their time and effort. Apart from a clean hospital environment, the beneficiaries were also given free basic items, including soap, sugar and babies clothes.
The Company was able to use this as an opportunity: to create awareness about its business and products to potential customers; demonstrate its commitment to quality healthcare and the wellbeing of the community as well as strengthen team work and employee motivation. This activity contributes towards enhancing KPI's social license to operate.