Veterinary
Quality products you can trust.
About Us
Launched in 2017 as the veterinary arm of Kampala Pharmaceutical Industries (1996) Ltd, the VET division is under KPI Healthcare Limited which is a subsidiary of Kampala Pharmaceutical Industries (1996) Ltd.
The division rolled out with a single category of plain vitamin water soluble powders for poultry offering the first fully tailored poultry specific products for chicks, growers, broilers and layers.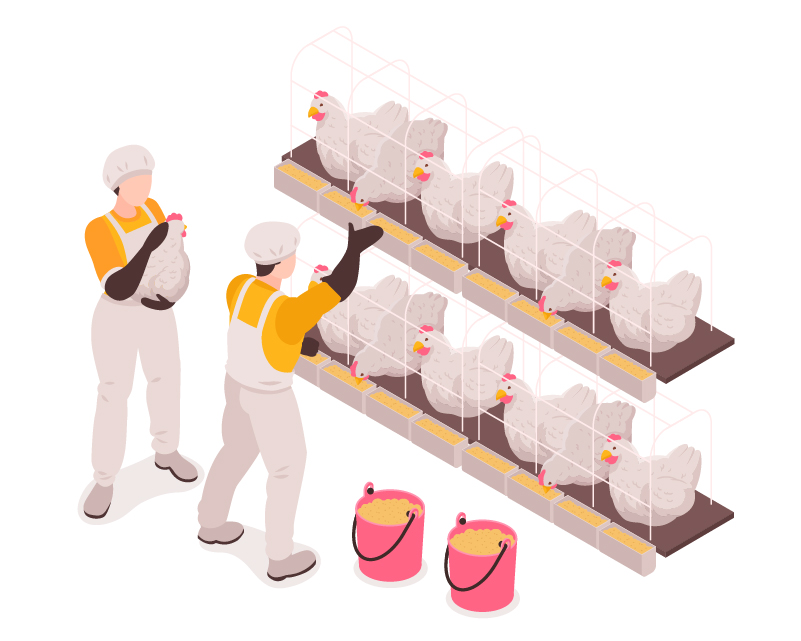 Following an aggressive brand extension strategy with equity built around the SUPA brand name, the division has today managed to create some of the most renowned household poultry brands in Uganda with Supa Broiler and Supa Start. The SUPA name has been and will continue to be core to our success as we grow our product portfolio due the very strong brand equity achieved so far.
We have a nationwide coverage in Uganda, and presence in Rwanda plus Eastern Congo.
Nutritional Solutions
We offer a range of nutritional solutions for livestock
Extension

We offer limited extension services to our customers to guide them on best farm practices especially the ground staff that usually have limited exposure.
Training

KPI HC VET offers all round farmer training to livestock farmers ranging from livestock nutrition, disease control and treatment, breeding and bio security.
Other KPI HC services

Our teams offer real time guidance to farmers over social media